News from the Stud - January to June 2007
Balleroy Minstrel
Kate Drury's Balleroy Minstrel, pictured below, has excelled himself.
At his second show ever, the East Anglia Native Pony on 10th. June 2007, he was::
Winner of the 2/3 y.o Highland class
Winner of Highland Youngstock Championship
Champion Highland
Overall Youngstock Champion
Overall Champion of the Large Breeds
Reserve to the Supreme Champion, all breeds.
What a day and what a super pony - congratulations to Kate and Minnie Minor from his siblings, Yoyo, Yana, Monty and Ricky - and of course his Mum, Yasmin.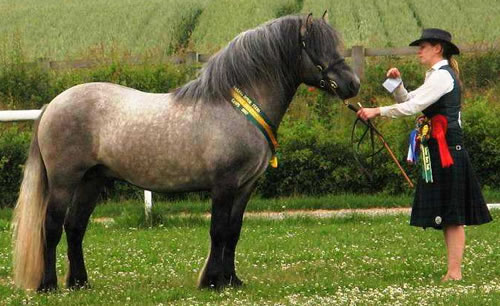 We have been so lucky to have such lovely foals again by Dougie: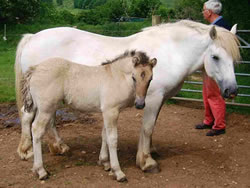 Another foal by Dougie in 2007 out of a visiting mare.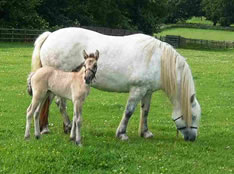 Ivy's first foal is a filly called Isla, who is almost identical to Ivy when she was foaled. What a Madam!
Dudu (Lady Di) had a colt called Rambler, and at three days old is already taking charge in the playground.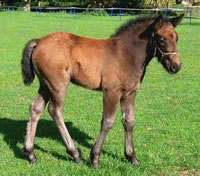 Balleroy Yoyo has produced another fine colt foal (Balleroy Ragtime) by Dougie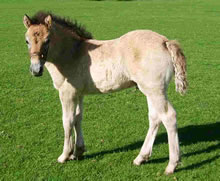 First Highland Foal of the Year!
(Balleroy) Rumpus - Lily's first foal by Dougie (Lyncrest's Rhodri).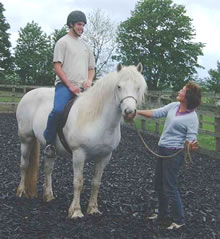 My darling Katie has two new friends, Kate Sainsbury and her 20 year old son Louis, who come up from the New Forest for Louis to ride. They go off for long hacks in the Ashdown Woods and all three come back with a grin from ear to ear. Katie, who in her youth was a bit of a 'wild child', drops down a gear for Louis and really looks after him.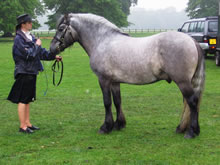 Kate Drury's Balleroy Minstrel (Minnie Minor) by Minstrel of Whitefield o/o Yasmin of Whitefield was recently licensed by the HPS - and to prove his worth won the Youngstock Class and was Champion at the Milton Park Show.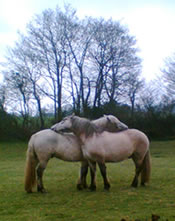 Friends Re-united!
Mistral & Mystic
Mistral, who is with Melanie Bailey near Lyme Regis, was joined this week by his full brother Mystic - they seem pleased to be re-united.
11.4.2007 Balleroy Mercury (Freddie) has been backed by Matthew Lawrence for Helen Best, who rode him for the first time today and is absolutely delighted.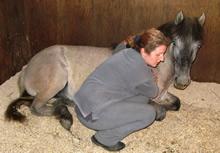 Razzmatazz has now gone to his new home with Abi Schoenmakers from Beaulieu, Hampshire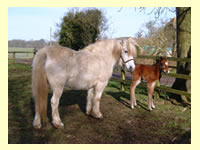 Yasmin, the wonderful dam of Yoyo, Yana, etc., has adopted an orphan thoroughbred foal, Angel. Yasmin welcomed Angel with open arms when she was delivered to us here in the back of a Shogun, and the foal was suckling off her within five minutes. It was magic and Yasmin is so proud and happy. Click here to see the full story...