News from the Stud - January to June 2009
27th June
Monty was a little star today, coming third in his dressage test at the East Soley Summer Champs
Rumpus settles in quickly in Scotland
New Arrivals
The latest addition to the family arrived on June 6th. when Rosie foaled, producing another bonny filly, Rosanna.
Rare Breeds Show - Malvern
It gives me great pleasure that so many of the owners of our ponies keep in touch and send photographs showing their progress. It makes it all worth while.
Ruaridh has arrived safely in Germany and has settled in with his new family and friends, and Rocky has moved to the New Forest to join Emma and 'Blue', who is Rocky's new friend. Wishing everyone great happiness with their new aquisitions
Ricky started the year well at Sparsholt, winning his ridden class. Minstrel has also been doing well (more news & pics on Kates website www.taliskerhighlands.com.)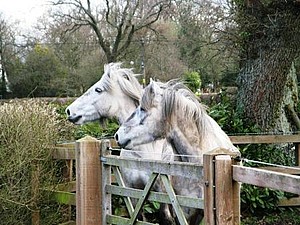 Balleroy Delilah has now joined Abi in Hampshire where she will be with her brother Razzmatazz, to be ridden and generally have fun.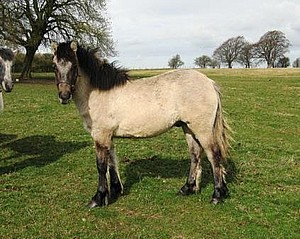 Rocky (soon to leave us for his new home in Dorset)